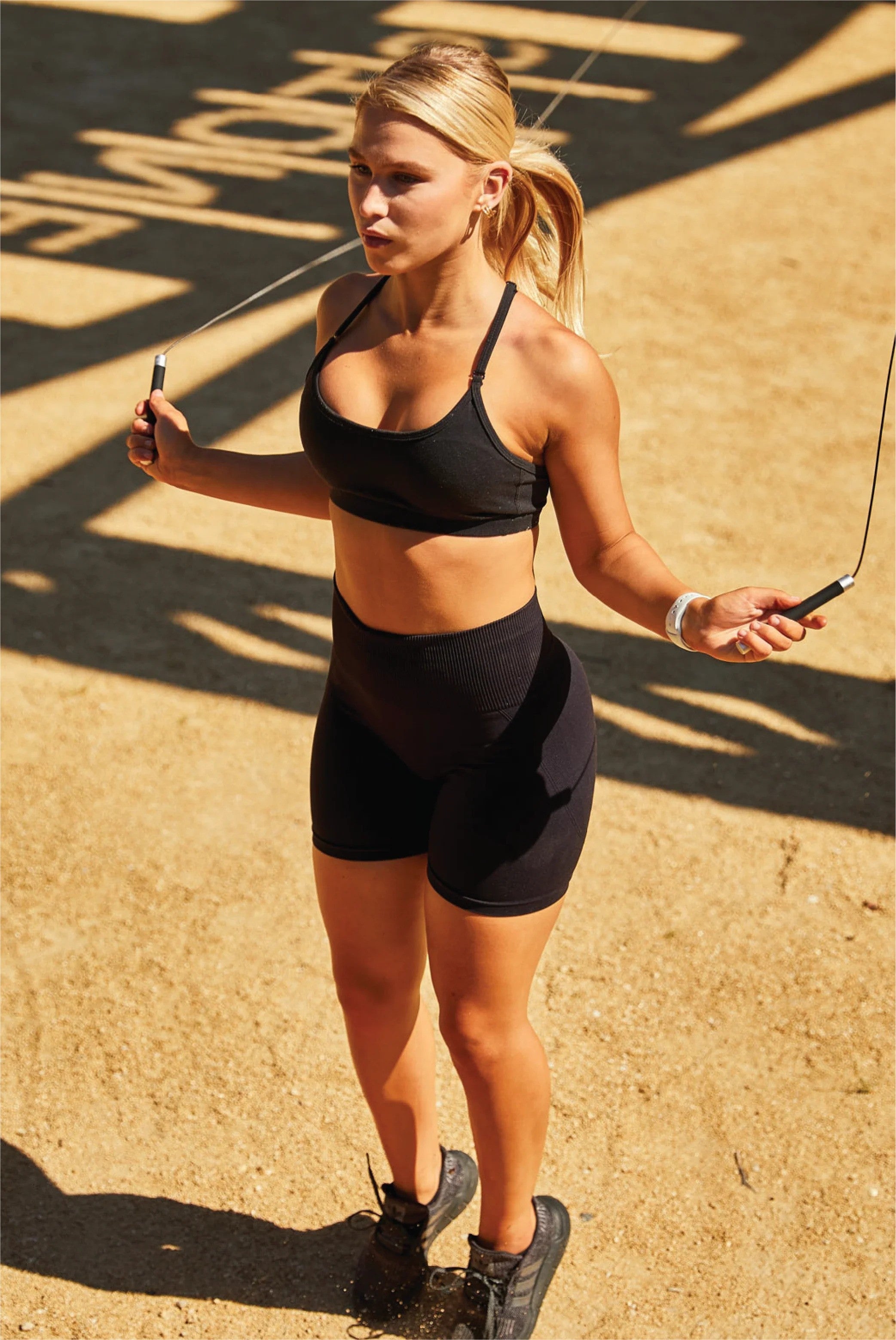 CARDIO
Ideal for speed, agility and HIIT training as well as targeted hip conditioning.
Featured

Price, low to high

Price, high to low

Alphabetically, A-Z

Alphabetically, Z-A

Date, old to new

Date, new to old

Best Selling
PTP CARDIO RANGE

Cardio training gets your heart rate up. You begin to breathe faster and more deeply. You have more oxygen to your muscles, and your body will have more natural endorphins. Cardio training helps you lose weight, increase your stamina, fitness and strength, strengthen your heart and boost your mood.

You can easily find HIIT and cardio workout equipment in PTP's wide range. The different options of skipping ropes and other cardio items such as reaction ball and agility band will challenge your workout.

The Power skipping Rope has weighted handles for improving shoulder, forearm and wrist strength and perfect HIIT and cardio workout.

Reaction Ball improves your coordination. When the ball hits a surface, it forces you to move quickly. You will simply burn lots of calories while trying to catch the ball.

Agility Band improves your training with your tandem. Jog or run against the band to improve your endurance while your partner behind you firmly holds the agility band.